At a press event last month Capcom announced two projects that I've contributed to: Super Street Fighter II Turbo HD Remix and Super Puzzle Fighter II Turbo HD Remix.
This was actually an image that I had made to justify the budget to commission all new sprites for SSFIITHDR; I can't believe they actually used it in their PR!
And here is an image from the other project: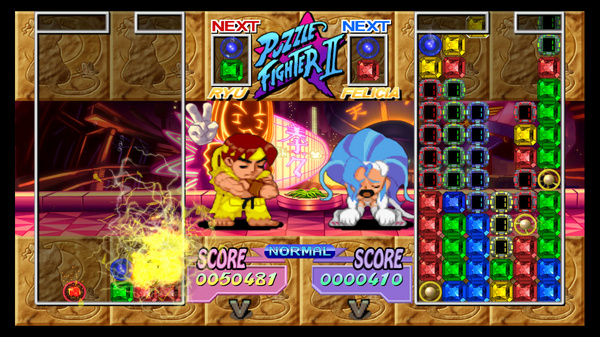 Both of these are DRASTICALLY scalled down, we're talking about 1920x1080P HD resolution folks! My involvement with these projects was that of a technical art manager. I worked on determining the scaling factors, prepping sprite assets to send to Udon, creating comps to send to Capcom, as well as providing some art direction to the talented folks who worked on these two projects.