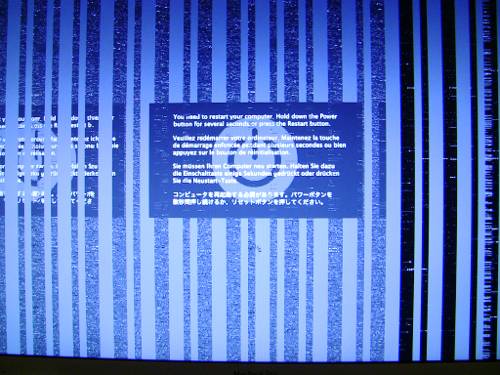 Garbled video, Â "You need to restart your computer", what does this mean?
I tried many searches but no appropriate result could be seen.
Good thing I had backed up almost all my data;
To a recently purchased external SATA. 
After a day of rebooting, it finally logs in;Â 
RSync the documents folder, for the win!
Now off to the Genius Bar for diagnostics and repair;
Though, my warranty expired, I had some despair. 
After some tests, a known problem, the same;Â 
Twas Nvidia and not Apple who was to blame!
So, no Mac during Christmas–which is a bit dreary;
But at least the repairs will be complimentary!